Round 7 - May 2039
Only one birthday this time, and it is the future queen of Vasadori!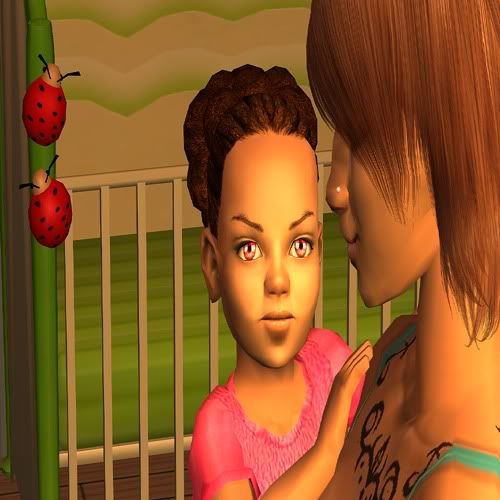 Arwen Vasan is 1 year old now and definitely has her dad's tilted eyebrows, which makes her look as if she's frowning all the time. Her red eyes are already commanding attention, and she hasn't even taken the throne yet!
* I aged Arwen up in bodyshop and she has that haughty royal look about her! She's going to be a very interesting queen indeed! She has only 1 nice point, 8 outgoing, and 9 active so while she might not be nice about it, she should get quite a bit done for the people of Vasadori.
* I've actually been considering doing a spin off story once Arwen becomes a teen. I've been writing up a background for Vasadori and it would give more specific details about the war that took place. For the most part, the story would follow her to the school she will attend in Vasadori and her road to becoming the queen. There would be other elves at the school of course, sort of a Hogswart for elves if you will :). I haven't decided if I want to go through with it, but I am writing it on my own for fun. If I did it, I would do it separately from this blog and it wouldn't be updated as often since it would take more time to actually stage the pictures instead of just following the gameplay. This is far off as she just turned 1, so I have time to decide :).