Round 8 - July 2042 - Mini update
Even when the sky comes falling, even when the sun don't shine
I got faith in you and I, so put your pretty little hand in mine
Even when I'm down to the wire baby, even when it's do or die
We can do it baby simple and plain, cuz this love is a sure thing
Adam Broaden & Mindi Mason
Kenny & Kayla Coners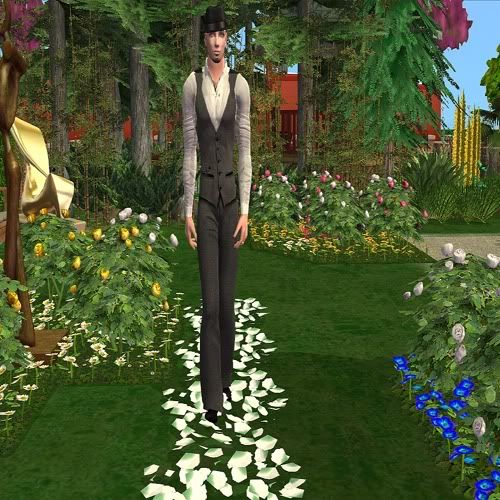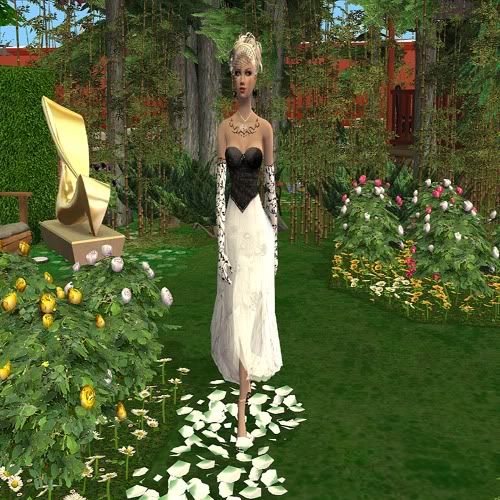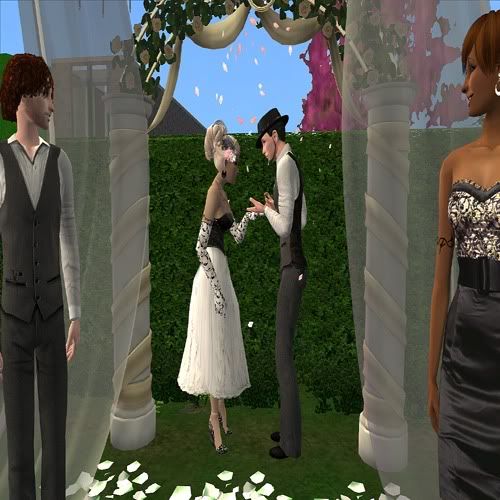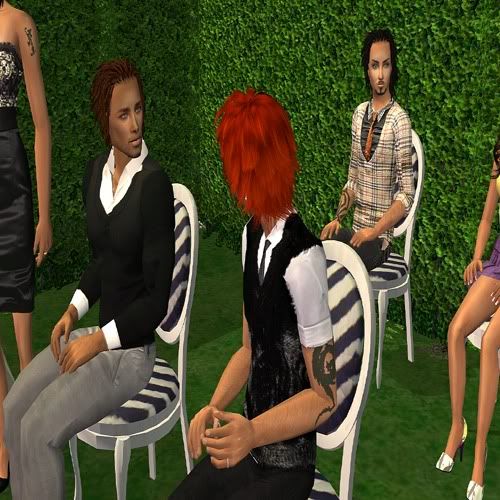 "Well another one bites the dust. You're not playing on marrying Mindi are you?" Slade asked Marcus Burns.
"We're still getting to know each other. But I wouldn't rule it out."
"What is WRONG with you people?!"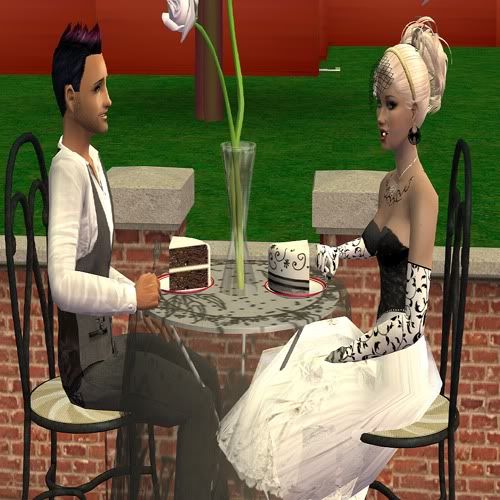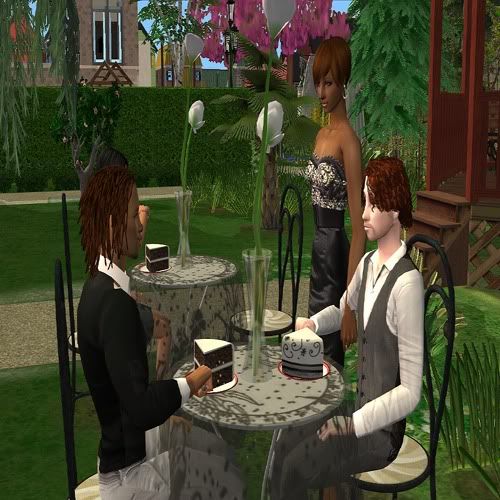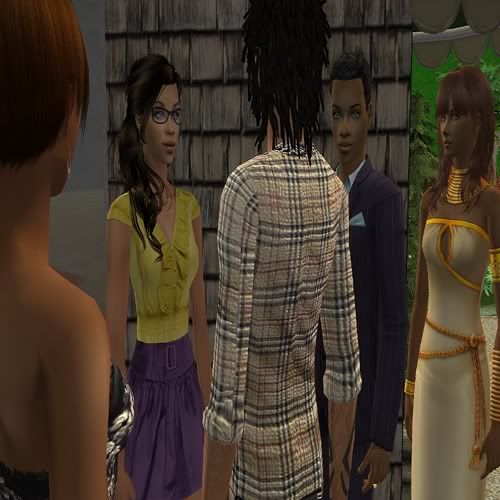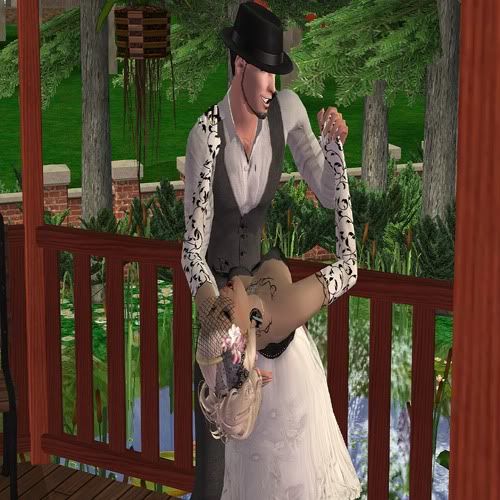 The happy couple playing around before taking pictures.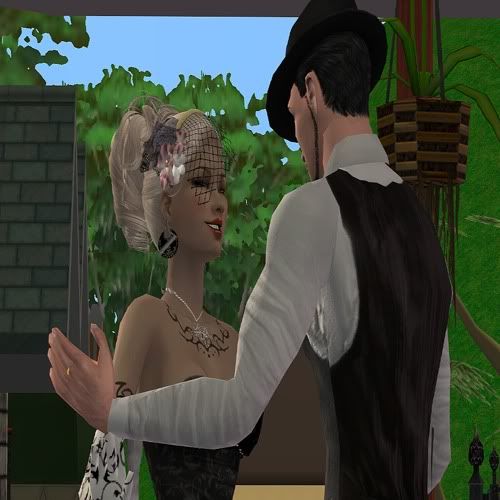 "Come on, let's get this over with so we can get started on the honeymoon!" Casey said wiggling his eyebrows.
Casey & Tippy Addler
* This whole wedding was created around Tippy's veil lol. I can't remember where I downloaded it (I HAVE to start back pinning stuff) but as soon as I saw it I said that she would wear it at her wedding! It fits her personality I think. I even gave Casey a hat as well to match his new wife :). I would have liked a better outfit for Casey and his groomsmen but since he has that slim body builder mesh, his choice of outfits is thin and that outfit is the only one that I also have in the regular mesh.
* Mindi will be moving out next round and I'll address whether or not she's a playable in the round summary.
* The round summary is NEXT!!!! Finally, Round 8 has come to an end and I can't wait to start Round 9 with these guys :)
* I hope Tippy's wedding lived up to everyone's expectations, it was definitely fun to plan. And no one else could have pulled off that dress but her :)