Round 8 - July 2042
Just one birthday this time!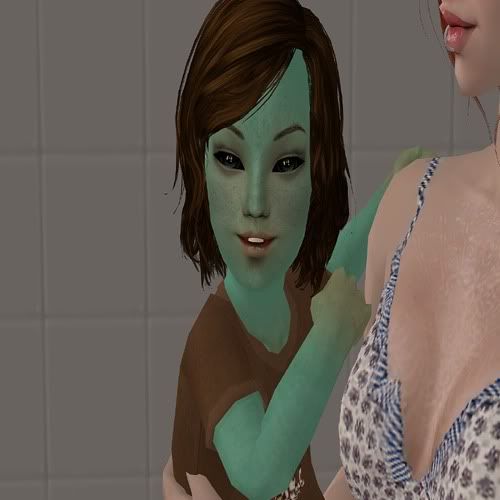 Jasmine Oros is now 1 year old! She has her father's (Terrence Coners) almond shaped eyes. I think we'll see a lot of similarities between her and her half-siblings as she gets older.
* She is DEFINITELY much more green than Conner! I love that freckled alien skin though :). The multi pollination tech set I have really has some nice skins. She has the same eyes as Celeste and her family, although it's hard to see it in this pic.

* Guess what's next? Tippy's wedding! I've already written it up and have it ready to go and will probably post it tomorrow :). The wedding will be the last post for this round, yay!