Round 8 - April 2041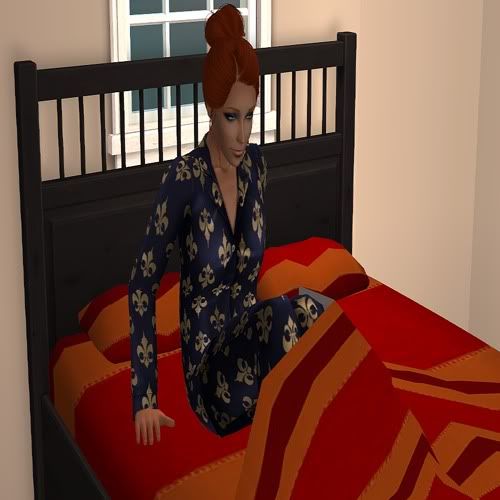 Gretchen still had trouble believing she was pregnant. What were the odds?! They definitely had not been trying. Oh, she had wanted her own kids, but she thought it would have been smarter for them to wait a bit. They already had 4 kids running around the house.......but sometimes life didn't want to wait on your plans........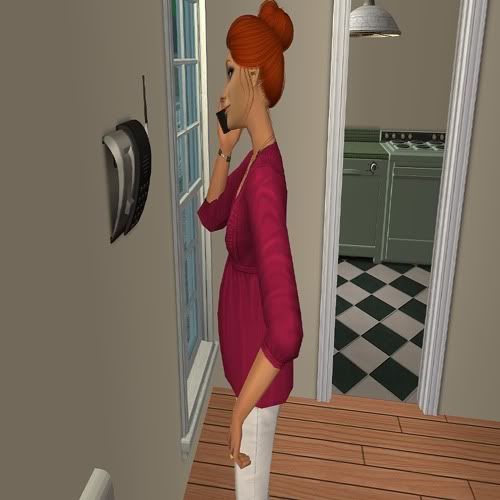 She missed him. She wanted to share their first pregnancy together, in person, not over phone calls and the occasional video chat. She needed him.......
Gavin couldn't believe he was going to be a father! And he was going to miss the birth of his first child......
"How are you doing? The kids aren't driving you crazy are they? Because you need your rest!" he said.
"Everything is fine, Gavin. The kids have been really great and anytime they start to get out of line, Gallagher's right there reminding them that they are to be on their best behavior while you're gone," Gretchen said laughing.
"That's my boy. I miss you guys so much."
"We miss you too. How are things going?"
"It's fine, a bit weird living with the general. We're getting a lot done though," he said.
"That's good. I've come of with names I would like to name the baby."
"Okay, what are they?"
"Payton for a little girl and Preston for a little boy."
"You don't want to keep that "G" names going?" he asked.
"Gosh no! We have quite enough of that going on in this house as it is! I can't tell you how many times I've yelled out the wrong name," she said laughing.
"Okay, okay you're right. I love you Gretchen Newson."
"I love you too honey. Talk to you soon."
Over in Camden Park, AJ Ellison is celebrating his first birthday. It seems that he takes quite a bit after his father, with the exception of his mother's piercing blue eyes.
* Gavin is going to miss so much while he is away. When he gets back, Gallagher will be a teenager and his son or daughter will already be here! It's all just very sad, but realistic I suppose.
* I aged AJ up in the game and he really is going to look a lot like Jacob. And he also doesn't have the elf ears. So I figure my third generation is going to be filled with them lol
* Terrence will actually give birth before Gretchen, but that whole situation is such a mess it's hard to write it into a birthday post. But I have decided what the fate of the baby is going to be. And you'll have to wait until July 2041 to find out what that is :). Gretchen is due in September.