I have been playing around in body shop and created some gear for my Mellow Metal fans :). It took me a while and they aren't the best but I'm happy with how they turned out. It's not as hard as I thought it would be, but it did take quite a bit of time to get the placement right. Anyhow, Caleb Henderson and Kayla Knowles were so kind to be my models:
This is actually an outfit (I didn't see a suitable shirt for it). The original outfit is from Club Crimsyn.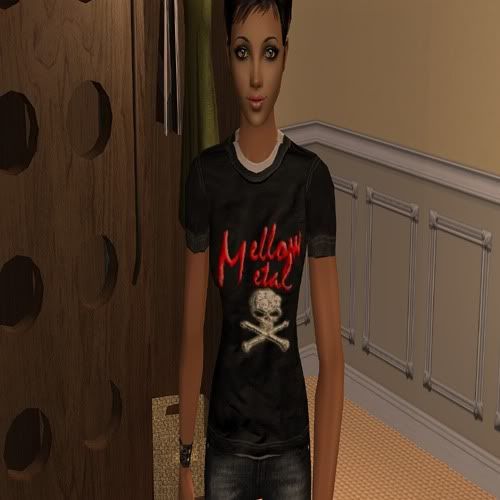 This is a shirt only and the original is also from Club Crimsyn.
I also made a new poster for my sims to hang up in their rooms:
*
I dunno if anyone would want these but I would be willing to put them up for upload. I have to check Club Crimsyn's sharing policies first though. (*EDIT- I check their site and they don't mind people recoloring their stuff so I could upload them.........)
* I really wanted to do just a shirt for the guys too but I didn't have a shirt that was appropriate. They are a rock band and those little base game shirts aren't very rockish lol.