Round 8 - May 2042 - Mini Update
I'll love you forever, I'll like you for always
As long as I'm living, my baby you'll be
Robert Munsch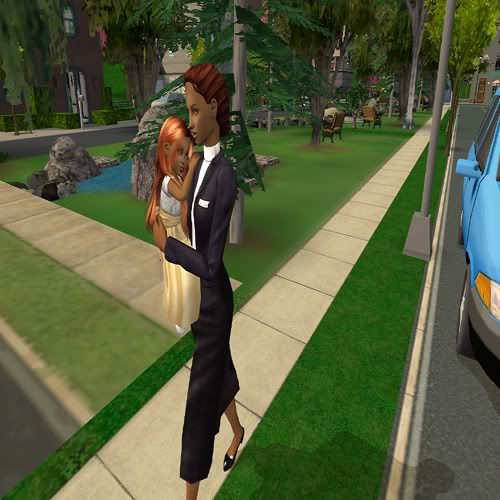 It always warmed Allison Rey's heart to see a child go to a good home. And after spending a year studying the Hendersons, she was sure that this was indeed a good home. Carlie was a very lucky child......
"Welcome home Carlie Ann, welcome home..........."
*
So I planned out this whole elaborate update for this adoption.....then real life said no ma'am! So we have this instead. Luckily, I was fortunate enough to get a girl the first time around, and one with red hair at that!
* And because I was APPALLED at what little Carlie was brought to the Hendersons wearing, a make over was necessary:
I think she's going to be quite an interesting young lady. She's neat (5), outgoing (8), and active (6) but she's also quite serious (3) and not very nice (3). I'm excited to see how she fits into their family.
* The title of this post comes from one of my FAVORITE stories as a kid. Such a tear jerker!